Derived from
None. Self-made deck here.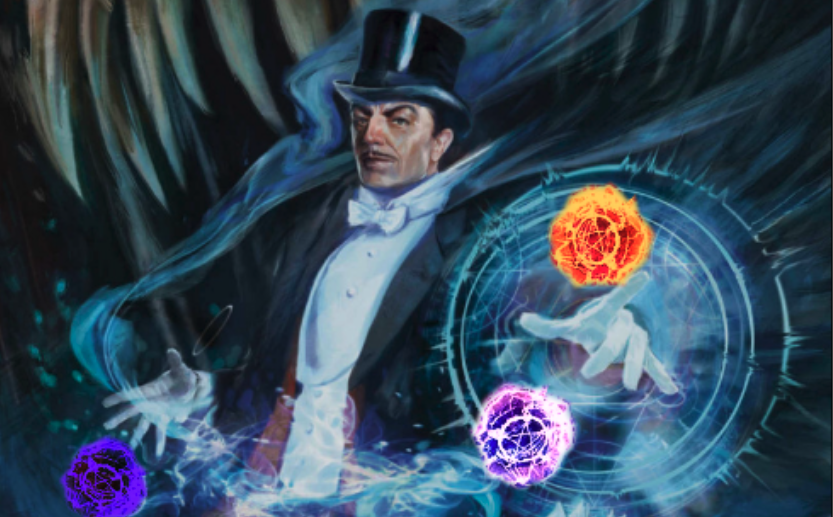 Credit: Shane Pierce
---
Introduction:
When seeing Dirty Fighting for the first time, some obvious investigators came to mind, like Kymani, Finn or Rita. But I also wanted to explore other less conventional options. That's when I realised that it worked well with the completely overlooked Onyx Pentacle. In practice, it makes a fun and surprisingly efficient enemy management deck!
This series is a celebration of the 20k points on ArkhamDB to thank you all for all the support received.
Click here to see all the previous decks. I will keep releasing a new standalone-ready deck concept every week on Friday, so stay tuned and keep pressing the ♥ button if you want to see more!
Let me know which investigators you would like to see next in the comment!
---
Table of Contents:
---
Overview:
 
Difficulty:
★★★★★
Enemy Management:
★★★★☆
Clue-getting:
★★★☆☆
Encounter protection:
★★★★☆
Survivability:
★★★★☆
Economy:
★★★★☆
Card Drawing:
★★★★☆
---
Main Strategy:
---
Evasion tools:
When the enemy is at your location:
Evading at a distance:
---
Ripple Effects of the Evasion:
No matter how and where the enemy is evaded, it will trigger a reaction of events:
As Dirty Fighting makes the fighting action fast, try to use it before using the action from Sign Magick (3) on a fight action.
---
Increasing Your Skill Value:
First phase: All your spells are lvl 0 and you are testing with 5 all the time, which is not ideal.
Second phase:
You get Dirty Fighting, which will give a bonus of +2 on your fighting spells as long as you evade the enemy before. Therefore, upgrading fighting assets is a low priority, and we focus on:
Third and last phase:
All your non-fight spells have been upgraded, and you are ready to increase your damage output by upgrading your fighting spells to the lvl 5.
Other Cards:
I decided to ignore the David Renfield Taboo willingly and chose the 2021-06-28 taboo version instead of the latest one because I feel 3xp is an unfair change.
I can see the power of David in Charlie Kane decks, but even with Sin-Eater in the doom archetype, I don't think he deserves such a treatment.
If you want to discuss this, feel free to reach out in the #taboo-discussion channel of the Mythos Busters Discord.
Later upgrades:
---
Upgrade Path:
Note: I updated the experience cost of each card in this list based on the optimal usage of Arcane Research and Down the Rabbit Hole on 2 cards in between every scenario, for an 8 scenario campaign.
All of these are given in the priority order, but it is important to change the order as you gain experience to ensure you always use the most out of the upgrade bonuses.
---
---
---
---
To create your own guides, find the template I have created here