Derived from
None. Self-made deck here.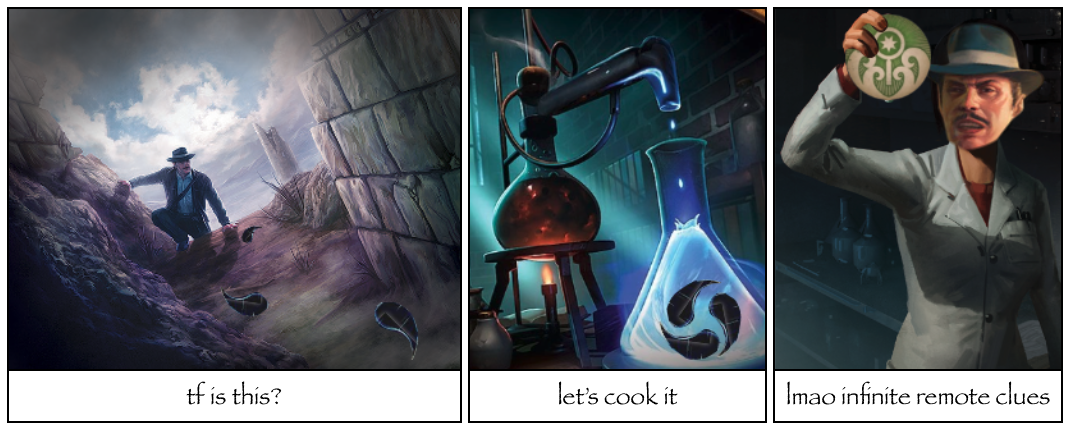 Credit: Adam Lane, Steve Hamilton, Diana Martínez and Cristi Balanescu
---
Introduction:
I never really found a MoJack deck that truly satisfied me, not even the one I published on release. His 4 base requires some work, his ability incentives you to move instead of investigating and his card pool is tough with only 5 cards in the strongest lvl 0 card pool and no access to the strongest high-level card pool.
I was really excited to look at the new TSK cards with Jack in mind, looking at what could work for him. It took me a while, but I finally found the hidden gem for him!
---
Disclaimer:
This deck may have a higher or lower peak performance based on the scenario.
The fact that you can only explore when your location is empty in The Depth of Yoth impacts the ceiling of the deck both in limiting moving actions and preventing you from leaving a clue at each location.

Smaller maps also limit the capacity of the deck.

On the other side of the spectrum, bigger maps allow you to dash through the map and then collect tons of clues in one action with Deciphered Reality. For instance, it is quite easy to collect 9 clues in one action in Midnight Mask.
---
This series is a celebration of the 20k points on ArkhamDB to thank you all for all the support received.
Click here to see all the previous decks. I will keep releasing a new standalone-ready deck concept every week on Friday, so stay tuned and keep pressing the ♥ button if you want to see more!
Let me know which investigators you want to see next in the comment!
---
Table of Contents:
Overview

Main Strategy

Bring Samples to the Lab

Get rewarded for your discoveries

Other Cards

Upgrade Path

Make Your Own Deck!
---
Overview:
 
Difficulty:
★★★★☆
Enemy Management:
★★★☆☆
Clue-getting:
★★★★★
Encounter protection:
★★☆☆☆
Survivability:
★★★☆☆
Economy:
★★★★★
Card Drawing:
★★★★★
---
Main Strategy:
---
Bring Samples to the Lab:
---
Get rewarded for your discoveries:
The best way to secure the Alchemical Distillation test on your first action is through the big money archetype:
Other Cards:
Later upgrades:
Upgrade Path:
---
---
---
---
To create your own guides, find the template I have created here