Derived from
None. Self-made deck here.
REAL Ultimate Power Silas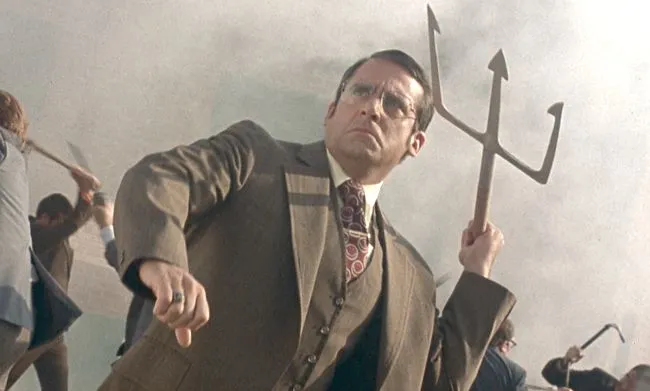 ---
Introduction
Hi, this deck guide is all about Silas, REAL FISHERMAN. This guide is awesome. My name is LegallyNickFury and I can't stop thinking about Silas. This guy is cool; and by cool, I mean totally sweet.
Facts:
Silas is a mammal.
Silas fights ALL the time.
The purpose of Silas is to flip out and kill people.

---
Table of Contents:
---
Overview:
 
Difficulty:
★☆☆☆☆
Enemy Management:
★★★★★
Clue-getting:
★★★☆☆
Encounter protection:
★★★☆☆
Survivability:
★★★★★
Economy:
★★★☆☆
Card Drawing:
★★★★★
---
Main Strategy:
Silas's Sea Change Harpoon makes him one of the most ludicrous bruisers available in the game. He is actually more difficult NOT to break than to turn him into The Last Action Hero. Even playing with Taboo, it is very simple to make him testlessly succeed or fail at every test as you so choose.
The main strategy of this deck is to play the Sea Change Harpoon multiple times per turn, automatically hitting and activating Resourceful to pull Will to Survive out of the graveyard.
---
Piloting:
Set Up the Combo:
---
The first thing you need to do is to get your Sea Change Harpoon. You are mulliganing hard for:
Drawing Thin is well-known for its drawing power, especially when combined with Take Heart, but Unrelenting is the unsung hero of this deck. Because Unrelenting gives you the cards immediately after you seal the chaos tokens, when Silas has the option to pick up a skill card after the test, he can pick up Unrelenting without penalty and use it to generate 2 cards per turn. Rounding out the party are Manual Dexterity, Overpower, and Daring to help those cards keep coming in.
The Combo:
Begin your turn by playing Will to Survive. Then start stabbing.
If you are engaged to 1 or fewer enemies:
This is your default setting. Attack with the Sea Change Harpoon and commit:
At the end of the attack, pick up the Sea Change Harpoon, all of your skills, and then use Schoffner's Catalogue to play it again.
If you are engaged to 2 or more enemies:
Use Stunning Blow to evade one enemy by attacking him, but do NOT pick up your Sea Change Harpoon. Then, use Silas's Net to evade enemies to prevent attacks of opportunity when replaying items, AND combine that with 2x Resourceful before picking up the Net with the skills.
Surviving:
Silas can recycle cards so fast with Resourceful that he need never take damage because of Leather Coat. Horror damage should be soaked up with Peter Sylvestre. The Idol of Xanatos is present for unexpected and large sources of damage, and is powered by your Patrice Hathaway rivaling draw power.
---
When there are no enemies on the map:
Your priority of operations when there are no bad guys to stab is:
Replay Schoffner's Catalogue
Replay Sea Change Harpoon
Fail an investigate check with Drawing Thin and Take Heart, and then "Look what I found!".
Other Cards:
---
Upgrade Path:
The three strongest upgrade cards for this deck are:
Versatile -> "Watch this!" - "Watch this!" committed to a Sea Change Harpoon attack makes the harpoon pay for itself.
Versatile -> Joey "The Rat" Vigil. Joey let's you play your harpoon again at fast speed, along with the Leather Coat and Schoffner's Catalogue. Moreover, the extra resource Joey charges can be paid for from Schoffner's Catalogue.
Alternately, if someone in your group is running a rogue and is willing to spare the space in their deck, you can retrieve Joey via A Chance Encounter or Flare.
Versatile -> Vicious Blow. This turns Silas's harpoon into a Cyclopean Harpoon.
Without Taboo
Silas is absolutely unhinged without taboo. The name of this deck changes from Real Ultimate Power Silas to The Flash. The basic change is simple. Remove one copy of
Manual Dexterity
and add one copy of
Quick Thinking
. Play both copies of
Quick Thinking
on every attack you make with the
Sea Change Harpoon
. Congratulations, you now have infinite actions to kill enemies.
---
Use https://arkham-starter.com/tool/upgrade
---