顯現 - Put Painful Reflection into play in your threat area.
強制 - When you play an event: Reveal a random token from the chaos bag. If it is a , , , , or token, cancel that event, take 1 horror, and discard Painful Reflection.
Johann Bodin
重返卡爾克薩之路 #78. Neurotic Fear #6-7.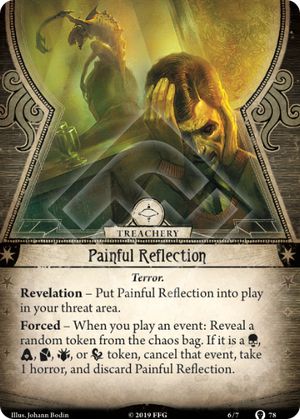 No review yet for this card.