Revelation - Find the Cultist enemy in play with the most doom on it. For each doom on that enemy, place 1 breach on that enemy's location. If no breaches are placed by this effect, Secrets of the Beyond gains surge.
Joshua Cairós
混沌魔掌 #310. Secrets of the Universe #7-8.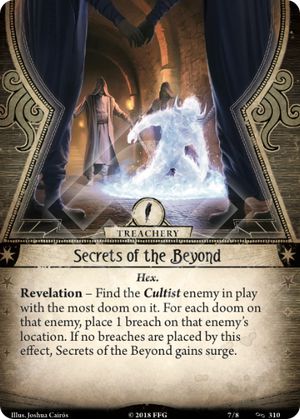 No review yet for this card.