地點
Typically a safe neighborhood, the cobbled streets of Uptown have taken a very different mood this night. Tendrils of mist reach out from the woods that border the town, stretching over Hangman's Brook and crawling through the streets.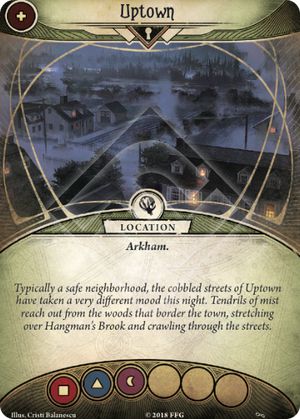 地點
Arkham.
__Shroud: 4. __Clues: 0
: Test (2). For each point you succeed by, move 1 breach from Uptown to the current act.
Cristi Balanescu
混沌魔掌 #297. In the Clutches of Chaos #10.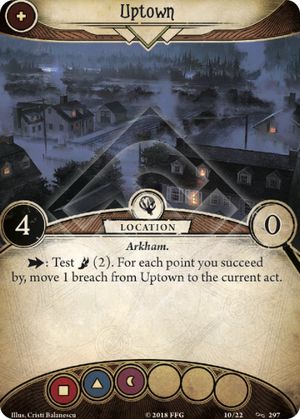 No review yet for this card.